Scanned Retina - A Resource for the People!
This is a more comprehensive approach on how we are to resolve these matters.
A31 – Action 31 – American's Plan to Confront the United Nations | Scanned Retina Blog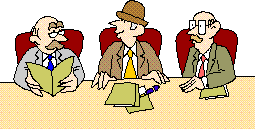 Los Angeles County Corporations
---
Public Benefit Corporations – Supported by Taxpayers
October 4, 2001 – Los Angeles Unified School District and O'Melveny & Myers have been notified by the IRS that the Certificates of Participation issued by their Public Corporation are now subject to taxes! The news was published by The Los Angeles Daily News today. We have again reminded the IRS of the same scheme being perpetrated by the Private Corporation – Los Angeles County Courthouse Corporation – with the same bond guarantees by the law firm of O'Melveny & Myers. Taxpayers are still getting stiffed by this scam, since there is no accountability for the money and NO TAX FORMS HAVE EVER BEEN FILED!
August 25, 2001…
View original post 1,078 more words